JUSTIN DAVID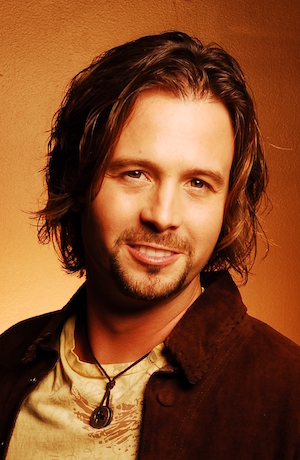 Justin was all of 5 years old when he picked up a mandolin given to him by his grandparents and started playing melodies that he heard. Growing up, music was an important part of his Missouri childhood where he set out with his brother, sister and friend and toured the mid-west as the Bertoldie Family Band. Between gigs Justin entered and often won numerous fiddle contests. Instead of mowing lawns like most boys his age Justin earned money out-performing fiddlers from across the globe.
After high school, the many theaters of Branson, Missouri beckoned, and Justin worked virtually non-stop for the next 4 years, logging in four to five thousand performances. Legendary artist Roy Clark took notice of his skills and offered him a job touring with him. This eventually led to Justin networking and co-writing with other musicians and eventually, Justin starting making trips to Nashville.
In 2005 Justin received an email about the Nashville Star auditions. His friends were always pushing him to try out for the show but timing was always an issue as Justin was always out on the road. It was a set of circumstances and cancelled dates that allowed Justin to finally audition during the 5th season in Kansas City. When the producers called to say he was one of the ten finalists he went to Nashville with Roy's blessings. Justin was a Top 5 finalist and says the contacts, experience & career advancement made during the show were invaluable. Justin put together his own tour, acting as manager, agent, promoter, artist & producer. Justin recorded two Cds and toured extensively.
In 2012 Justin caught the ear of Average Joe's Entertainment artist Colt Ford and joined the band full time for his "Blood, Sweat & Beers" tour opening up for Eric Church. He has travelled with the band that has shared the billing with other acts as big as Florida Georgia Line, Toby Keith, Justin played acoustic guitar, fiddle, vocals and writing skills on Colt Ford's #1 Billboard albums, "Declaration Of Independence, " and "Thanks for Listening!" Justin is currently on the road as Colt Ford's tour manager band leader for the "Take it Outside" tour with Brantley Gilbert and in and out of the studio with Colt recording tracks for an upcoming release.